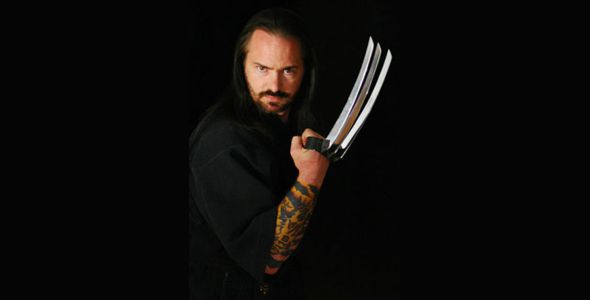 Mark Steven Grove: The Movie Ninja
Mark Steven Grove is a martial artist who teaches the Classical Ninja arts. He has written dozens of Ninja training manuals and he has created specialized weapons for his students. He works in the entertainment industry as a stuntman, special effects technician, an actor, writer and director.
Mr Grove began studying the Martial arts in 1972. He practices the classical Ninja arts including swordsmanship, unarmed fighting, acrobatics and a multitude of exotic weapons. As he grew into young adulthood, his dedication to training in the traditional Japanese arts earned him a great deal of recognition. He also spent a great deal of time practicing other external and internal arts such as flower arranging, calligraphy, mysticism and meditation.
As a young man of 17, Mr. Grove was asked to do a seminar at a local martial arts facility. His demonstration was advertised and to his amazement almost two hundred people attended. Hr made a very positive impression on those who attended and he was asked to teach a class. He agreed, but not because he wanted to be and instructor, but because teaching would help him organize the experiences and ideas he had gained while on his Ninja path and this would help him to develop them further. However, after a short time on this quest, he realized that teaching the art was an integral part of who he was. He continued teaching religiously for many years, and in 1988 he was hired as the Martial Arts instructor for the Lowry Air Force base in Denver Colorado. Mr. Grove also taught the Denver Police, National Guard, ATF. After 9/11, he has been involved with training the TSA (Transportation Security Administration) with terrorist response skills.
Mr. Grove has written dozens of training manuals known as the "Arcanum of Ninja Tactics". These books have been available to his student's since the mid 80's. His first book, "Clan of the Dark Lone bird, is an overview of the Kurai Kotori Ninjutsu system. His other books include; Path of the Earth Dragon, Path of the Water Dragon, Path of the Fire Dragon, Path of the Wind Dragon, Path of the Celestial Dragon, Path of the Warrior Mystic, Path of the Shadow, Path of Concealment, Path of Weaponry volumes 1-4, Path of Swordsmanship, and Path of the Deadly Flower. Beyond these non-fiction works, he wrote a series of fantasy genre novels entitled "The Adventurers of Arkayne".
Since the inception of the Kurai Kotori Tradition, Mr. Grove has made many specialized weapons and tools available to his students. Most weapons in the Ninja arts have never been mass produced, and the ones that have are not sturdy enough for actual training. To remedy this, Mr. Grove created "Ninja Armory," a wood and metal shop where he makes a multitude of weapons and training equipment. Practice swords, staves, knives, blowguns and many other items are custom made for his students.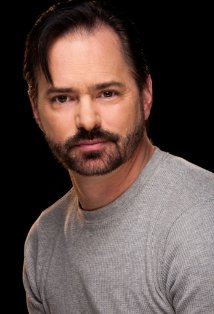 In 1988 Mark began a career in the film industry as a stuntman. He enrolled in a stunt workshop taught by veteran stunt coordinators and stunt performers. He quickly proved that his ability to perform stunts was equal to his ability as a martial artist. Mark was taken under the wing of influential stunt professionals who exposed him to all aspects of the industry. A few months after embarking on this journey, Mark was on-set as an apprentice. After playing various acting roles requiring the use of his newly acquired stunt skills, Mark's thirst for more knowledge blossomed. Inspired by the behind the scenes process, he decided to focus his attention on learning special effects.
Mark's first exposure to special effects were related to pyrotechnics. He learned everything from the smallest bullet hit effects to the explosions that destroy cars and buildings. He excelled in this arena and developed processes to give bullet hits and blood effects his own signature look. He employed his ideas in movies and received an award for his innovation in the field. His desire to learn led him to sculpting, prosthetic make-up, weather effects, chemical effects, wire effects and firearms handling. Anything pertaining to physical effects became his passion.
Mr. Grove has made use of his extensive knowledge of Martial Arts, Stunts and Special Effects to serve as an Actor, Stuntman, Stunt Double, Fight Choreographer, Pyrotechnician, Prosthetic Make Up Artist, Special Effects Supervisor, Firearms Handler, Historical Consultant, and Action Coordinator on dozens of films and television shows.
He has also made use of his extensive knowledge of Martial Arts, Stunts and Special FX to open a full service Stunt and Special Effects company that supplies film, television, theater and live shows with rentals, and expendables. At the same time he committed to training a team of stunt professionals in Colorado who wanted to pursue the same dream.
In 1994 Mr. Grove moved into writing and he wrote his first screenplay, Shadows: The Path of Deception. It was almost immediately optioned by a production company for the biggest paycheck he had received thus far is his career. Since that time, he has ghost written for many films as well as writing more original works such as; Gathering of Heroes: Legend of the Seven Swords, Prime Evil: Spirits of the Fallen, Tengu: The Immortal Blade, and Rogue Space: The Adventures of Saber Raine.
After Years of working the industry, Mr. Grove made his directorial debut in 1999 with the action/martial arts film Dragon and the Hawk. In 2005 he directed the Action/Horror film The Shadow Walkers, which was released by Lionsgate. In 2008 He Co-Directed and starred in one of his own screenplays, Gathering of Heroes: Legend of the Seven Swords, which was adapted from a novel titled The Adventurers of Arkayne, which he originally wrote in the mid 80's. Motivated to keep performing in front of the camera, in 2010 he wrote and directed Tengu: The Immortal Blade, an action/scifi adventure. Later in 2010 he was hired to direct Mind's Eye, a chiller starring Malcolm Mcdowell and Dean Cain. Next on the horizon is the retro scifi/adventure Rogue Space: The Adventures of Saber Raine and the western/martial arts Bladeslinger: Curse of the Black Crow.
In 2005 Mr. Grove served as Executive Producer on the horror film Back Slash: The Ultimate Internet Predator. Since that time he has helped produce various films, including The internationally acclaimed martial arts/drama The Sensei, the grindhouse/horror film Best Ribs in Town, the teen drama Stained Glass Windows, the chiller Mind's Eye, and his own films Gathering of Heroes: Legend of the Seven Swords, and Tengu: The Immortal Blade.